What is Influencer Marketing and Why is it Important for Businesses?
Over the last few years, the term "influencer" has taken the world by storm. In fact, in the beginning of 2019, Merriam-Webster officially announced the addition of the term to their latest dictionary (pro tip for Scrabble fans, this word is worth 15 points on the board!).
According to the experts, an influencer is:
"One who exerts influence…or a person who is able to generate interest in something (such as a consumer product) by posting about it on social media."
To generate this interest, influencers share consistent content that is of value to their audience, whether it's baking cakes with Drake lyrics or dressing their dog in menswear. While it is often believed that an influencer's level of engagement per post is more important than follower count, numbers do still matter in terms of reach/impressions. An influencer's level of reach is important, because it determines how many people they can reach organically (before hashtags and paid ads). Based on their reach, influencers are broken down into two groups: Micro Influencers (usually ranging from 1,000 – 10,000 followers) and Macro Influencers (10,000+ followers).
Many successful influencers grow their following organically on any given social platform, from YouTube to Instagram, to Facebook and, yes, even LinkedIn! Often, many well-known influencers can be found on multiple social platforms, while others focus on just one or two.
Now, where do brands enter into the discussion?
Similar to media buys or editorial features, many influencers offer a "price" for their coverage. Any brand can reach out to influencers, pitch them on their product and ask them to try it out. If the influencer feels that a product aligns with their platform and audience, they will then work with the brand to create a campaign.
For example, the brand UniWigs reached out to lifestyle blogger Dani Austin (@daniaustin), who struggles with Androgenic Alopecia, a hair loss disease. Together, they created a campaign to promote human hair wigs in Dani's real life application.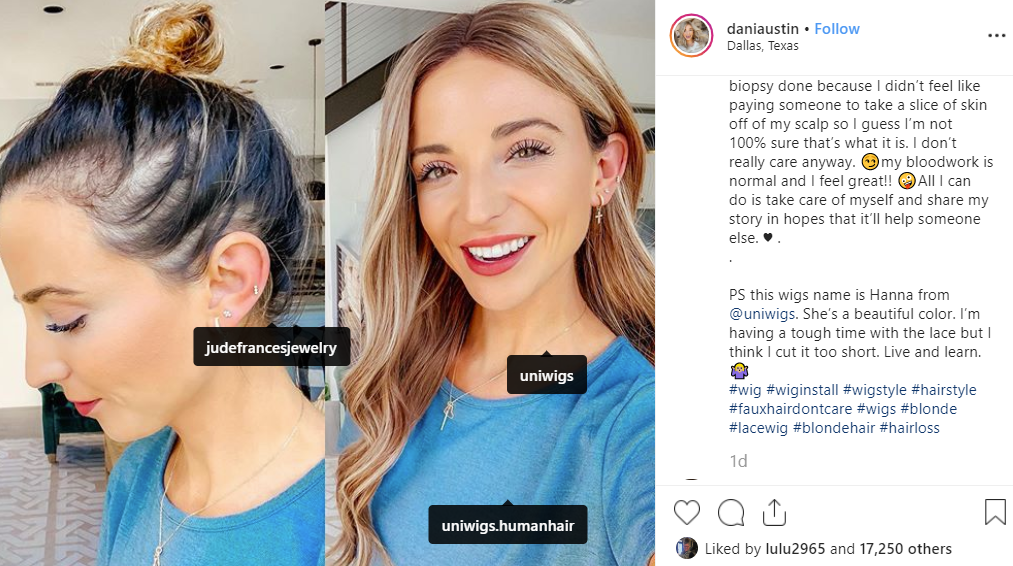 Other brands like Hefty, go the celebrity-influencer route. In a recent campaign, they partnered with Bachelor star Sean Lowe to promote their Party Cups. In both examples, these brands reached an entirely different audience than the ones that currently follow them. In this case, Hefty's post on Sean's account received over 40,000 likes and ensured the giveaway obtained significantly more entries than it would have if they'd simply promoted the contest on their account (which has less than 2,000 followers). In addition, utilizing an influencer's already engaged and curated audience means that a brand can intentionally target groups of people and receive real-time results.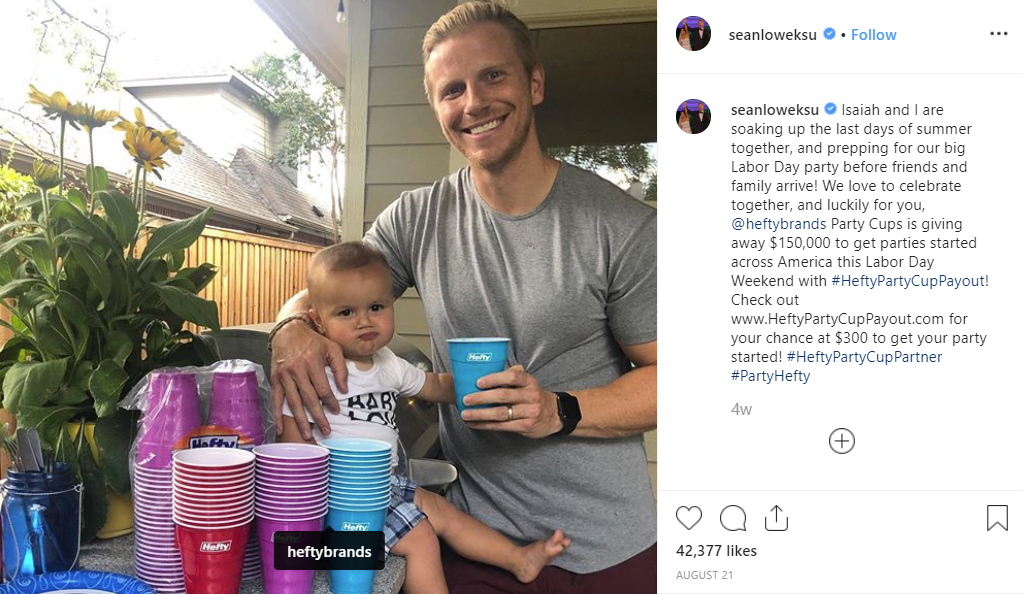 While finding ways to connect brands to influencer platforms in the B2C world can be fairly simple, how do brands in the B2B realm work in this consumer heavy space?
While it may be a newer field for B2B brands to play in, companies utilizing Influencer Marketing are finding equal success across many social media platforms.
Take a look at one of our clients, Simpson Door Company, a manufacturer of solid-wood doors for commercial and residential applications. In the last year, Simpson partnered with multiple influencers on home improvement projects to promote their doors in real-life, tangible home settings.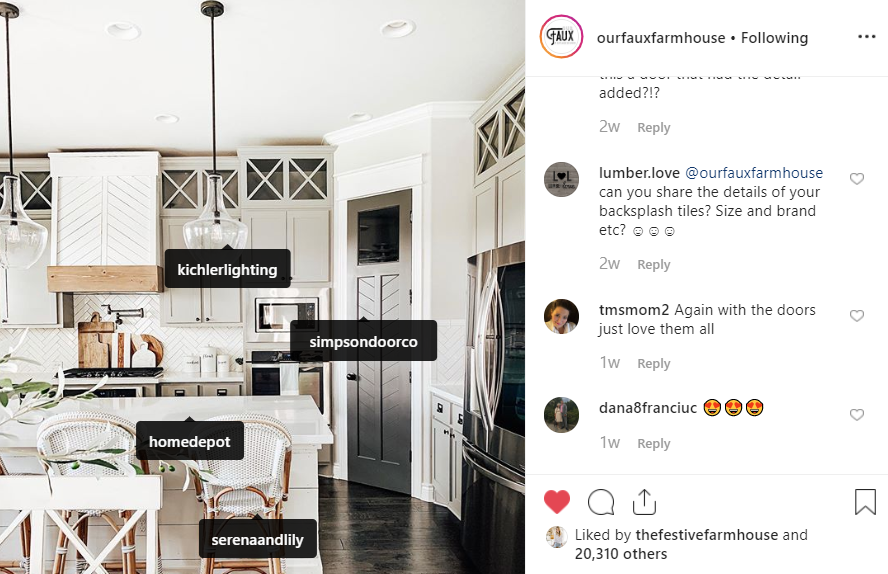 With Simpson's quarterly influencer campaigns over 2018-2019, they have grown their Instagram following over 1000%, beating out all of their direct competitors in post engagement and user-generated content.
To note: brands can be influencers too! In fact, once a brand's following reaches 10,000 followers on Instagram – the platforms gives them "special tools," like those allowing them to provide customers with direct product links. It's even growing more common for two brands to collaborate together on campaigns, using their mutual clout to reach a larger audience.
Want to learn more about Influencer Marketing and how you can implement it into your marketing efforts? Get in touch with the experts at info@brandner.com.