Achieve the Success of Meeting Customers Where They Are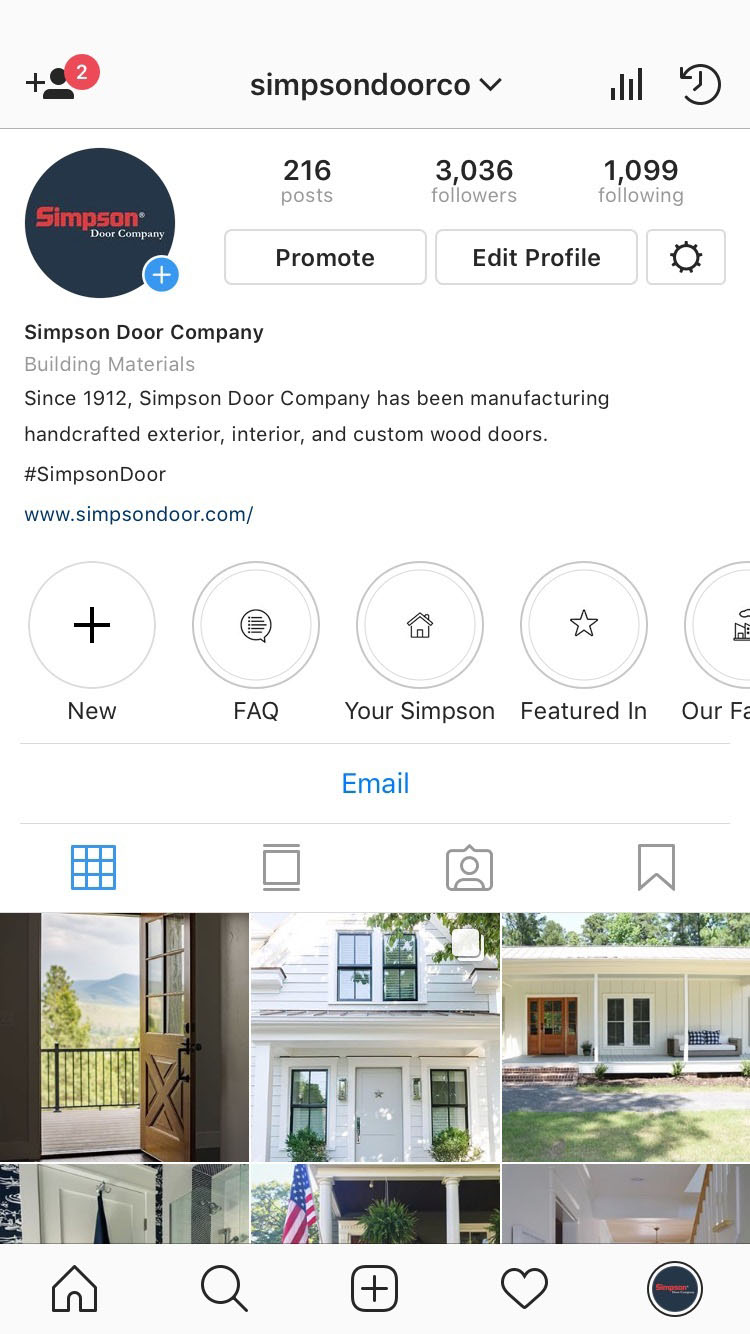 Social media has quickly grown from a once-considered "Wild West" to a staple of good business practice. These platforms are where businesses can meet customers in their day-to-day lives – whether that's waiting in line at the grocery store, laying poolside, huddled around a fire – your business can be there, just a click away, woven in among posts from family and friends.
Social media allows companies to humanize their brand and tell the world their story, on the customer's terms rather than at a storefront. Here at Brandner, we've seen the importance of utilizing these social platforms to connect with the world, and better yet, let the world connect with you.
Authentic, Organic, Rapid – all words we use to describe the success we've seen on social media over the past year, heck even the past MONTH, with our clients. Simpson Door Company is a good example. Simpson is active on Facebook, Twitter, Instagram and Pinterest. Simpson's recent Instagram highlights showcase their social media success:
281% increase in followers since June 2017
Content was picked up by Domino Magazine (929k followers) & Better Homes and Gardens (1.3M followers)
In July Instagram has produced nearly 800 visits to www.simpsondoor.com, with zero ad-spend
These stats are only one demonstration of the results we're driving for our clients. Where has all this success come from? Consistent content, customer engagement, and strategic partnerships with social media influencers. The crazy thing is, we're just getting started. Believe us, the extra effort is well worth the reward. Check out more Simpson social media success below:
Check out Simpson Door Company's social media below: